Wednesday, August 24, 2011
Have you guys heard about the issue which stated that Jackie Chan was die in Los Angeles, America because of heart attack? Well, we don't have to worry about that because that issue is just hoax, that's

not true

. Maybe in social network like twitter talk about that hot issue, and become a trending topic there. But once again, the issue is not true!
The truth is

Jackie Chan now still alive

and he's in Korea this time, i read an article which said that Jackie Chan's assistance got some messages from that famous action actor. If the issue is true, do you think Jackie's spirit could send a message??? I don't think so... I'm not surprise with this issue because there were so many issues about an actor's or actress' death before, for example one of American Idol singers but i can't remember his name, (hehew...) but it was hoax, a stupid hoax i think. How dare someone said about the death of an actress or actor who still alive???
The rumor about Jackie's death was spread after a fake site which is made same as Yahoo! 7News checked about it. The site stated that Jackie Chan died in a hospital in Los Angeles, America because of heart attack. The site also written the condolences from The United States of America, Barrack Obama and Jackie's best friend, Will Smith. It's stupid hoax 'aight?!!
Now the actor from Hong Kong still healthy, even he is teaching a young Bollywood actor, Darsheel Safary to prepare his action in his new movie, the title is Zokkomon So it goes without saying that the issue is just a hoax and

NOT TRUE

, okay? Well, now let's just wait and see his next movie...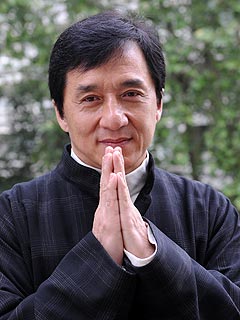 0 Comments: